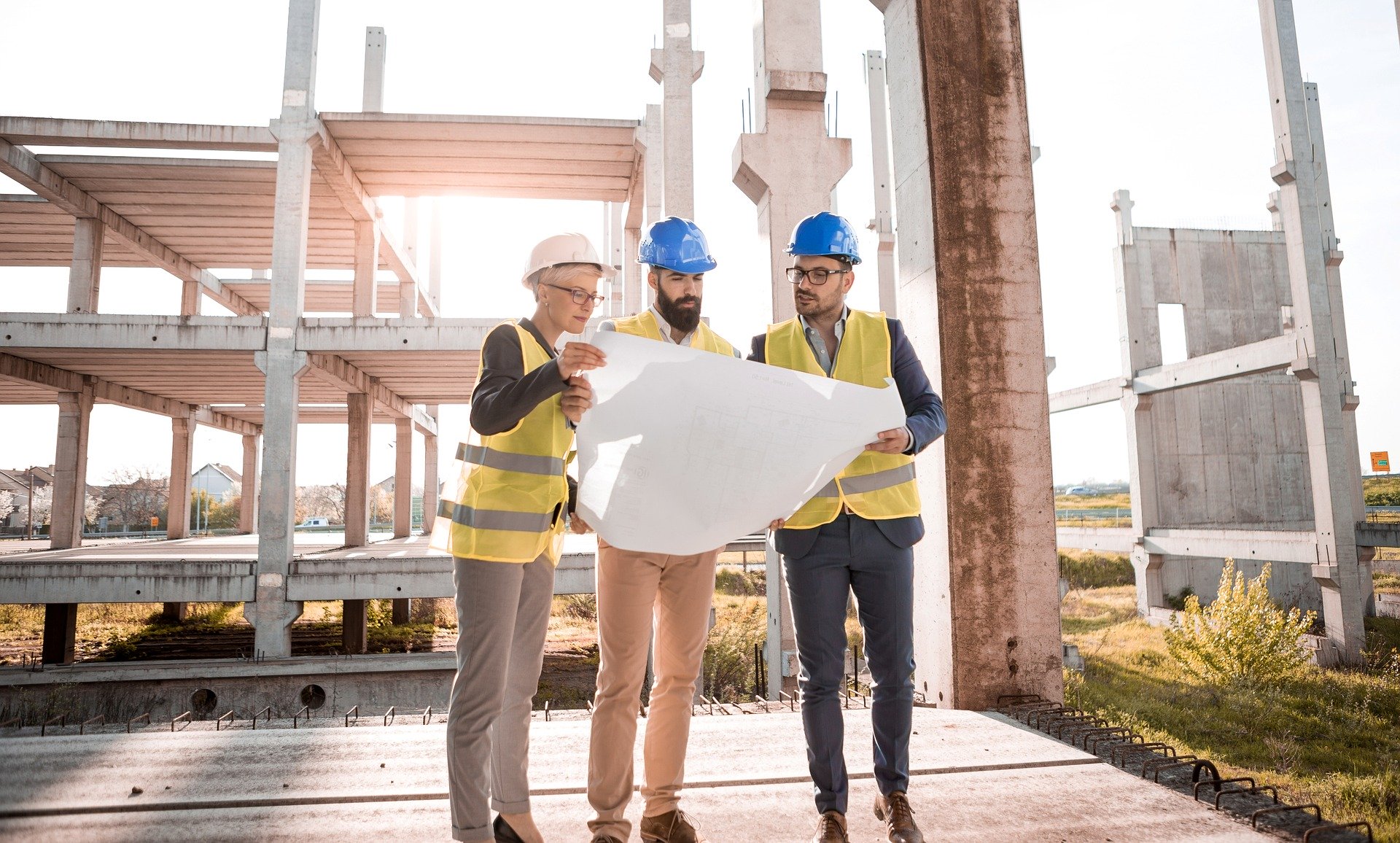 Our range of activities
Static, dynamic and strength calculations of steel, reinforced concrete and wooden structures
Construction, executive and workshop designs
Structural projects of facilities in modular technology
Multi-branch designs of cubature, industrial, residential, agricultural and general buildings, including soil research, foundations subject to static and dynamic loads and cost estimates
Depending on the needs, we prepare documentation in Polish, English and German.
WE PROVIDE COMPREHENSIVE SERVICE OF THE DESIGN PROCESS (FROM OBTAINING THE NECESSARY CONDITIONS AND DECISIONS, THROUGH THE DESIGN TO SUPERVISION DURING THE IMPLEMENTATION AND ACCEPTANCE OF INVESTMENTS).
Our specializations

Production and warehouse halls
Foundations loaded statically and dynamically
Towers, masts, chimneys
Pipeline flyovers
Shelves, platforms and ramps
Retaining walls, channels, tanks
Supporting structures of hoists and crane beams
Frame structures
Mobile halls
Proprietary system of ready-made steel halls.
Modular structures.

Multi-branch Projects of Cubature Facilities
Industrial facilities (halls with supported or suspended transport) with social and office facilities
Public facilities (schools, gyms, administration and office buildings, social facilities)
Commercial and service facilities (shopping centres, hotels, restaurants, petrol stations)
Single and multi-family residential buildings
Agricultural construction facilities (livestock buildings, silos)
Facilities of culture and art
Projects of renovation of buildings (including religious ones)
Adaptations, extensions and inventories of any construction facilities

Residential buildings
Public facilities (kindergartens, schools)
Commercial and service facilities
Own system of ready-made steel halls.

Expertises, Supervisions, Inspections
Expertise and technical opinions of cubature facilities (including historic ones), including those requiring the authorization of a construction expert.
Expertise of industrial facilities (flyovers, shelves, tanks, foundations, chimneys, etc.), including those that require work at height.
Author's supervision and replacement for investments
Investor's supervision over construction works
Energy certificates
Periodic inspections and inventory of facilities.