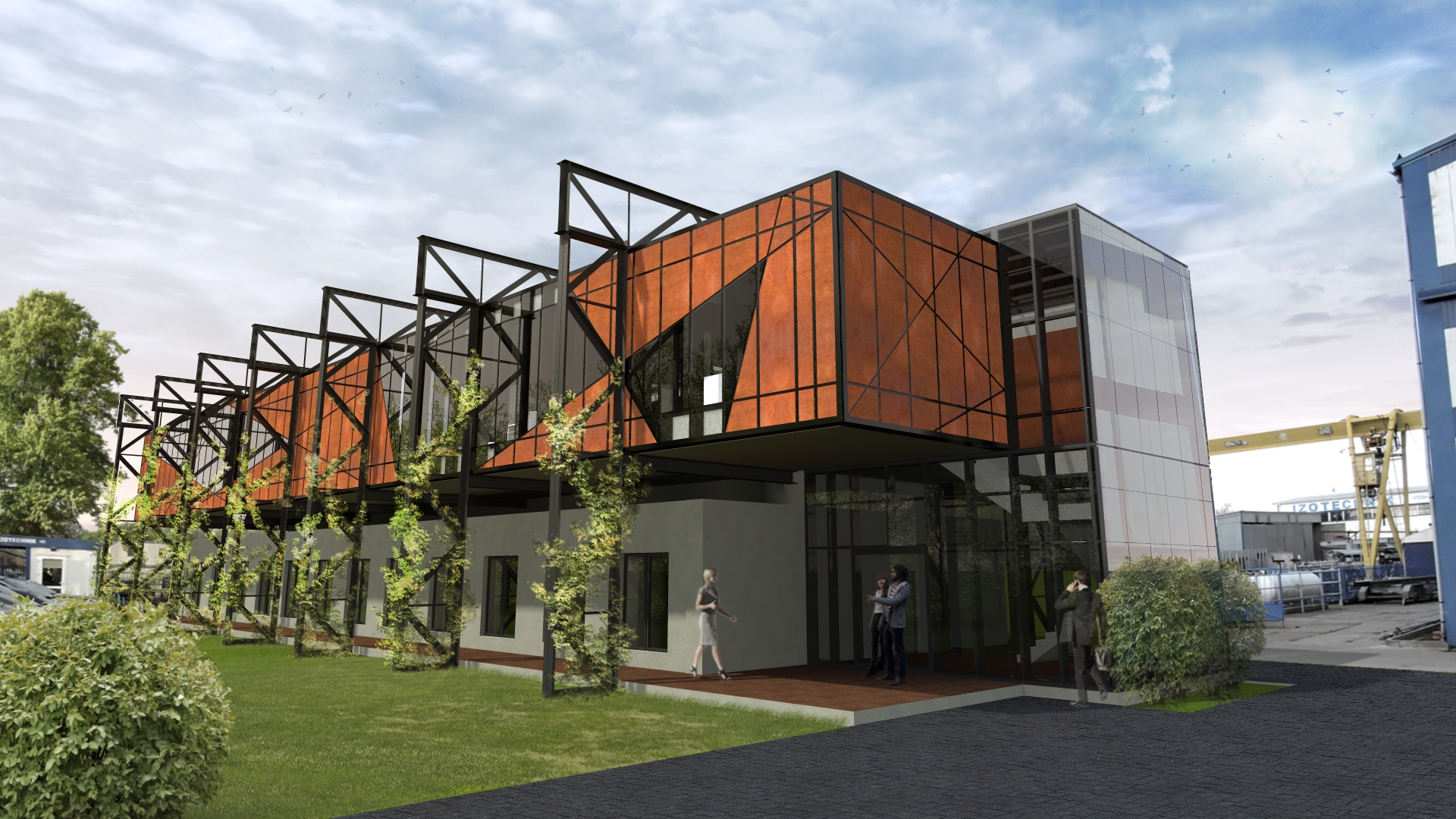 CONSTRUCTION AND EXECUTIVE DESIGN FOR SUPERSTRUCTURE AND RECONSTRUCTION OF AN OFFICE BUILDING OF IZOTECHNIK TECHNICAL SERVICES IN PŁOCK AT ZGLENICKIEGO 44E STREET.
Construction and executive design of an office building superstructure with one storey. Supporting structure in the form of steel frames with ceilings made of prefabricated panels.
Usable area approx. 1100 m².